Everything From Glass Earrings to Glass Sinks
Featured Products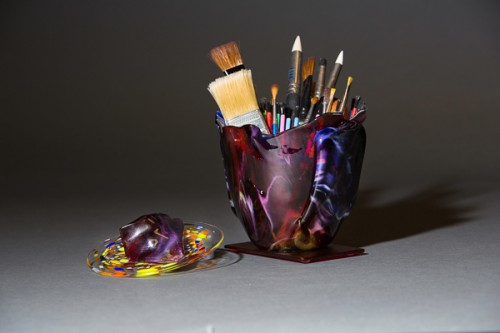 Quick View
Covered Vase - Description:  Maroon multi-colored glass vase approximately 6 in. tall on flat glass base with lid.
Latest Products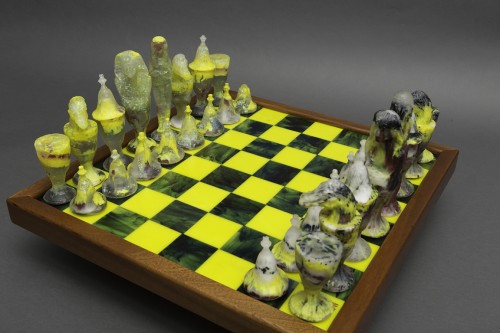 Quick View
Chess Board – Fused 18" sq. board made of Bullseye™ Canary Yellow and Iridized Aventurine Blue/Clear sheet glass. The board is set into a hand crafted Mahogany pedestal wood stand created by Wood Artist Darryl Chambers of Forsyth, Georgia. Chess Pieces – Side A - Each playing piece was created using Bullseye™ Canary Yellow, Fuchsia, Aventurine Blue and Clear glass.  Side B - Each playing piece was created using Bullseye™  Canary Yellow, Fuchsia, Clear, and CBS Dichroic blue/gold glass.  Each piece has a pad attached to the bottom for safe and easy maneuvering around the board. The Queen piece is approximately 7.5" tall.
Welcome to our website!  We have an array of glass artwork that is uniquely handcrafted and customizable.  All of our glass art designs are created to be functional, decorative and memorable.   Some of our fused and cast glass products range from dazzling jewelry, to dainty dishes, original sculptures and even popular games! So feel free to browse through our category and product pages for stunning dichroic earrings to add to your jewelry collection; or maybe a set of colorful glass coasters to help protect your tables and surfaces.